Tell us your superyacht lighting challenge
When investing in a superyacht, whether new, a refit, or just equipping an existing superyacht with new lighting, you'll be looking to personalise your space in which to relax and enjoy the lifestyle you deserve.
If your expectations are the best of the best, you'll desire that same consistency inside and outside the cabin, right through to the smallest detail. Your lighting system should reflect the same quality as the rest of the craft.
There are many common marine lighting mistakes that can be made if the right expertise isn't applied. For example, if the beam of light isn't directed in the right direction or the bezel doesn't have the right finish, it can downgrade the overall appearance and wow factor of a superyacht.
The right lighting also sets the right mood. There are many different lighting purposes on a superyacht, from practical brightly-lit spaces, areas of calm and relaxation, to lively dining and entertaining.
Ensuring the yacht lighting is reliable, intuitive and easy to control is key to the passengers and owners enjoying the luxurious surroundings and making the absolute most of their time onboard.
Process and projects
From your initial consultation, you'll understand why you should commission Savage Lighting. Through our decades of experience you'll be provided with the highest level of advice and service, to achieve your project goals with ease.
With a sharp focus on exclusive customisation, you can rest assured that every lighting area, internally and externally will be designed and planned meticulously, down to the finest detail. You can be assured that your bespoke lighting designs and customisations are created to suit your superyacht in complete confidence.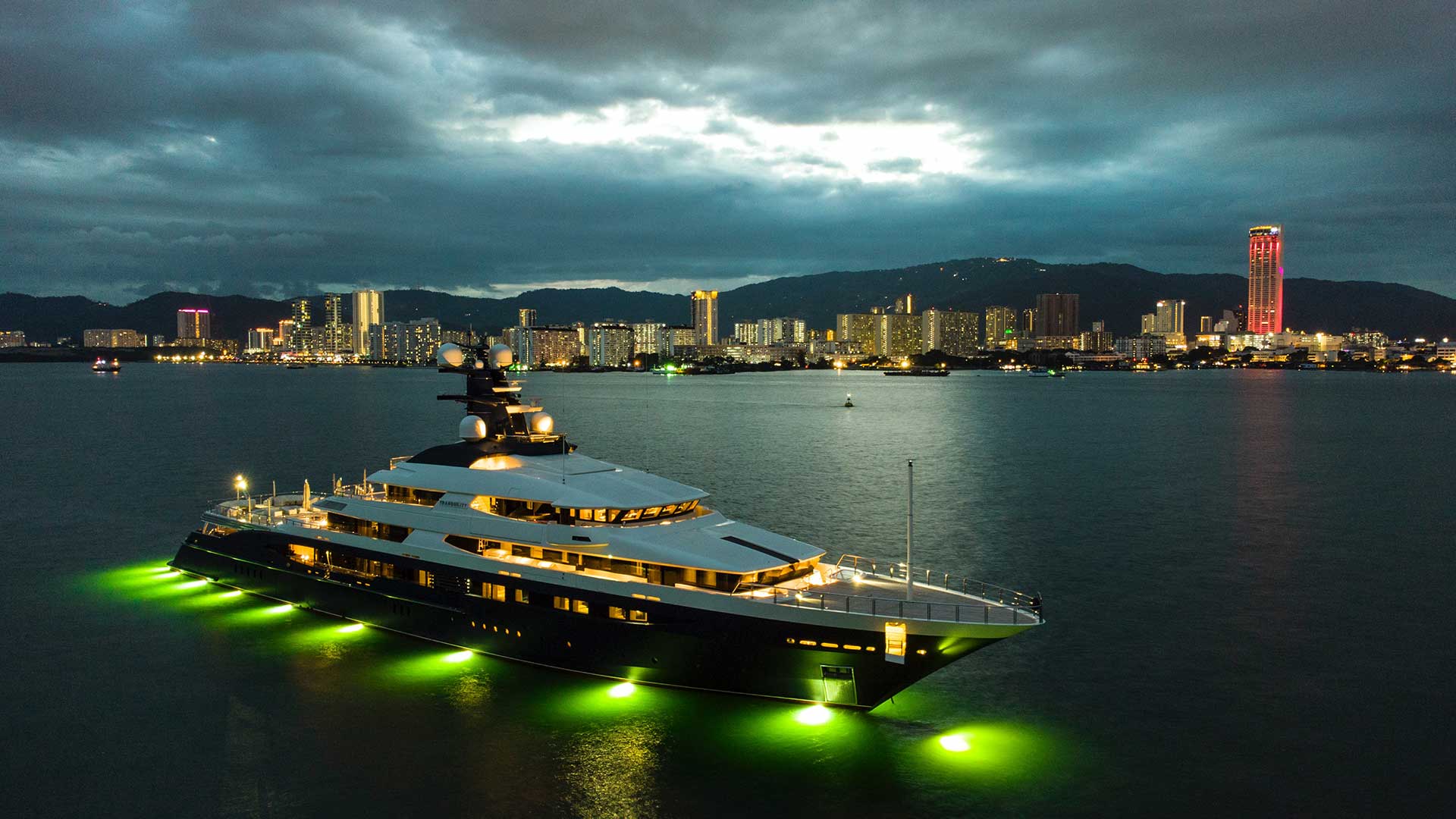 From internal lighting and external lighting to underwater lighting, with us you'll have the correct lights, in the right location, perfectly suited for the purpose intended. All of our lighting products and lighting control systems are tested thoroughly and installed to the highest standard, providing peace of mind that the lighting will perform consistently, as expected.
Our aftersales service ensures that maintenance is a dream. An aftercare package can be planned with you to enable our specialist maintenance engineer to keep your lights performing as they should at all times.
The superyacht brands we've provided lighting systems for include:
Amels, Netherlands.
Benetti, Italy.
Feadship, Netherlands.
Fincantieri Yachts, Italy.
Heesen Yachts, Netherlands.
Lürssen, Germany.
Nobiskrug, Germany.
Oceanco, Netherlands.
Sunseeker, UK.
Gulf Craft, UAE.
Select your requirements to find out more.