Lighting for Leisure Boats
Ask us about lighting solutions for your leisure boat
When having fun afloat, the last thing you want to spoil your day are problems with your lights. When returning back to the harbour at night, after those long days enjoying swimming, sunshine and water sports you'll need a well lit path.
You can rely on Savage Lighting's quality lighting and control systems to be practical and reliable, as well as making your craft look absolutely stunning on the water.
From mast lights to underwater lighting, from the cockpit to the cabin, our vast range of off-the-shelf lights and fittings will be perfect for your craft.
On leisure boats, space saving is often a high consideration. Our specially designed, space saving control systems can be easily stowed away in a cupboard or wardrobe to make the most of your cabin space.
Process and projects
The vast amount of lighting choices and control systems could confuse even the most seasoned boat owner, but no need to worry. From your first call, our team will know the right questions to ask to quickly determine the right lighting products for you.
Our specialists will advise the most appropriate watts, beam, bezel finish and size for your needs, all with worldwide delivery. And, if you have a unique or non-standard lighting requirement, our engineers can machine something to suit.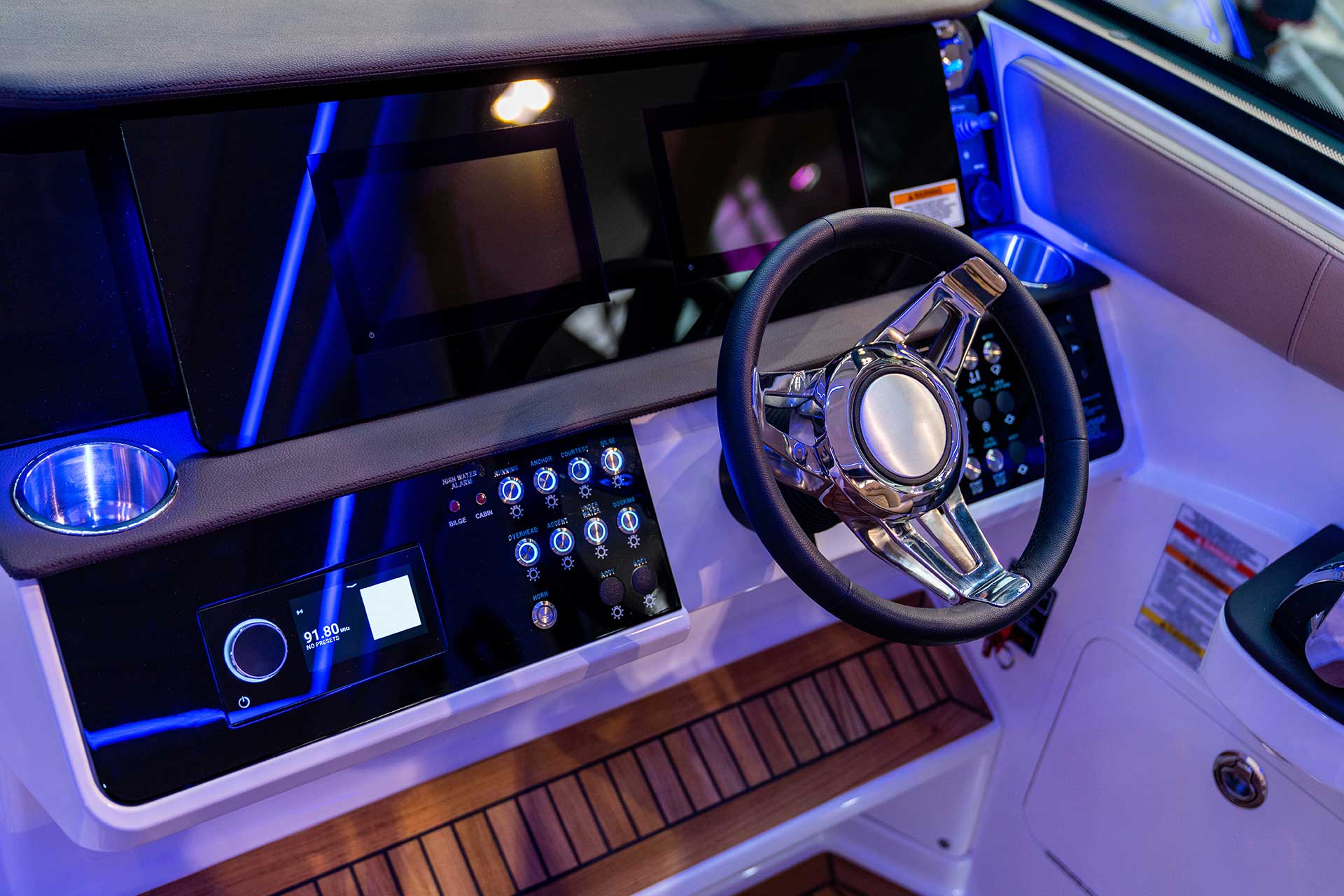 From refits to new builds, our lighting specialists can help you design, plan and complete your lighting project to the highest quality, saving time on maintenance and repairs for years to come.
The leisure boat brands we've provided lighting systems for include:
Leisure boat brands
Sunseeker
Princess Yachts
Fairline
Gulf Craft
Viking
Select your requirements to find out more.