Medical lighting solutions
Tell us your medical lighting challenge
The correct lighting is critical in clinical settings. The right brightness and colour, installed in the best location can make the environment feel clean, yet welcoming.
Savage Lighting is able to design, manufacture and install interior and exterior lighting solutions for surgeries, hospitals and other medical lighting applications.
In most cases an off-the-shelf solution is available, to suit replacement lighting systems and new builds. Our service doesn't stop there, if your perfect light fitting doesn't exist, we can design and manufacture it inhouse.
Process and projects
In medical environments, Savage Lighting understands that it's especiallly important to plan lighting solutions to the utmost accuracy, ensuring the existing systems remain safe. If lighting is planned incorrectly, the circuit could overload, blowing a bulb, or worse – a fuse, shutting down expensive medical equipment, which in some cases could be life threatening.
Illuminating medical spaces in the most suitable way can be challenging. The lighting has to be practical for your medical professionals, whilst providing comfort and reassurance for your patients. In addition to finding the right balance between these, as energy bills increase, you'll likely be seeking the most environmentally friendly and energy efficient way in which to light your premises.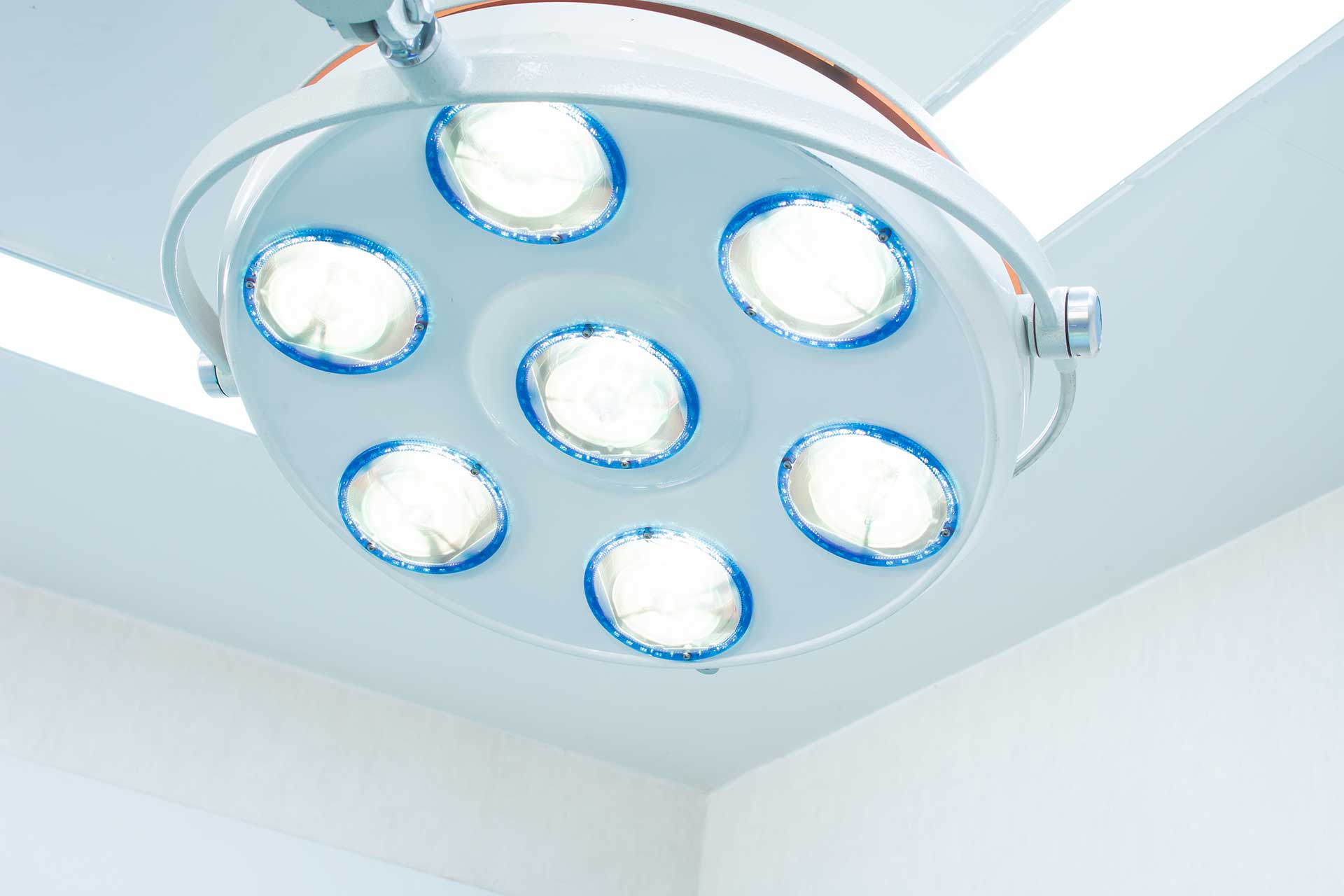 Through sensors and advanced controlled systems, Savage Lighting can help you plan your cost saving lighting strategy. And, to keep your team and patients safer, our 100% UV-free antimicrobial Light Cleanse product emits light that disinfects the air, killing 99% of bacteria. In your environment, this could reduce infection rates, reduce staff absences and, regarding patients at high risk, even save lives.
Medical environments we can provide lighting solutions for include:
Hospitals

Doctors surgeries

Operating theatres

Cosmetic surgeries

Dental surgeries
Select your requirements to find out more.