Crestron Lighting: Easy to install, configure and control
An Integrated Partnership with Crestron
From flawless control and distribution of audio and video, to seamless integration of lighting, shades, climate, and navigation systems, Crestron provide an elegant, connected lifestyle of comfort and convenience at anchor, in the marina, or at sea. And now by integrating the high quality LED lighting fixtures from Savage Lighting with the powerful, personalised, lighting control system from Crestron, something truly special has been created.


With Crestron and Savage you're in complete control of how your lighting systems perform – and look. All Savage lighting solutions are compatible with Crestron's control platform that is built on the DMX512 standard, DMX-C, offering the speed and reliability of a traditional DMX system with the seamless and consistent user experience of the Crestron Home OS. The Crestron Home OS solution is as flexible and customisable as your clients command. Simply put, Crestron and Savage lighting systems can be as unique as your clients are. Better still, our lighting solution can seamlessly integrate into the rest of your yachts Crestron automation system from shades to audio and video – the whole solution is at your command.
Simplifying Superyacht Hardware & lighting configuration with Crestron & Savage Lighting
Reduction of length cable runs, and complex circuits is a huge win that comes from this unique partnership. Clients who desire a variety of lighting ambiances and color changes no longer need lengthy cable runs and complex circuits, Each fixture is addressable in this digital control system, so you can change scenes and fixtures without the need to rewire or replace. A solution that requires less gear is most welcome in maritime applications — space on a yacht is always at a premium.
Utlising the Crestron Home OS:
Easy programming and configuration.

Less cable and complexity.

Set up scenes for lighting, shades and more direct from the simple set-up app.

Allow crew access to configuration for simple changes depending on time of year, guests or location.

Set-up Circadian lighting solutions for help and wellness.

Personalise lighting for spaces or art.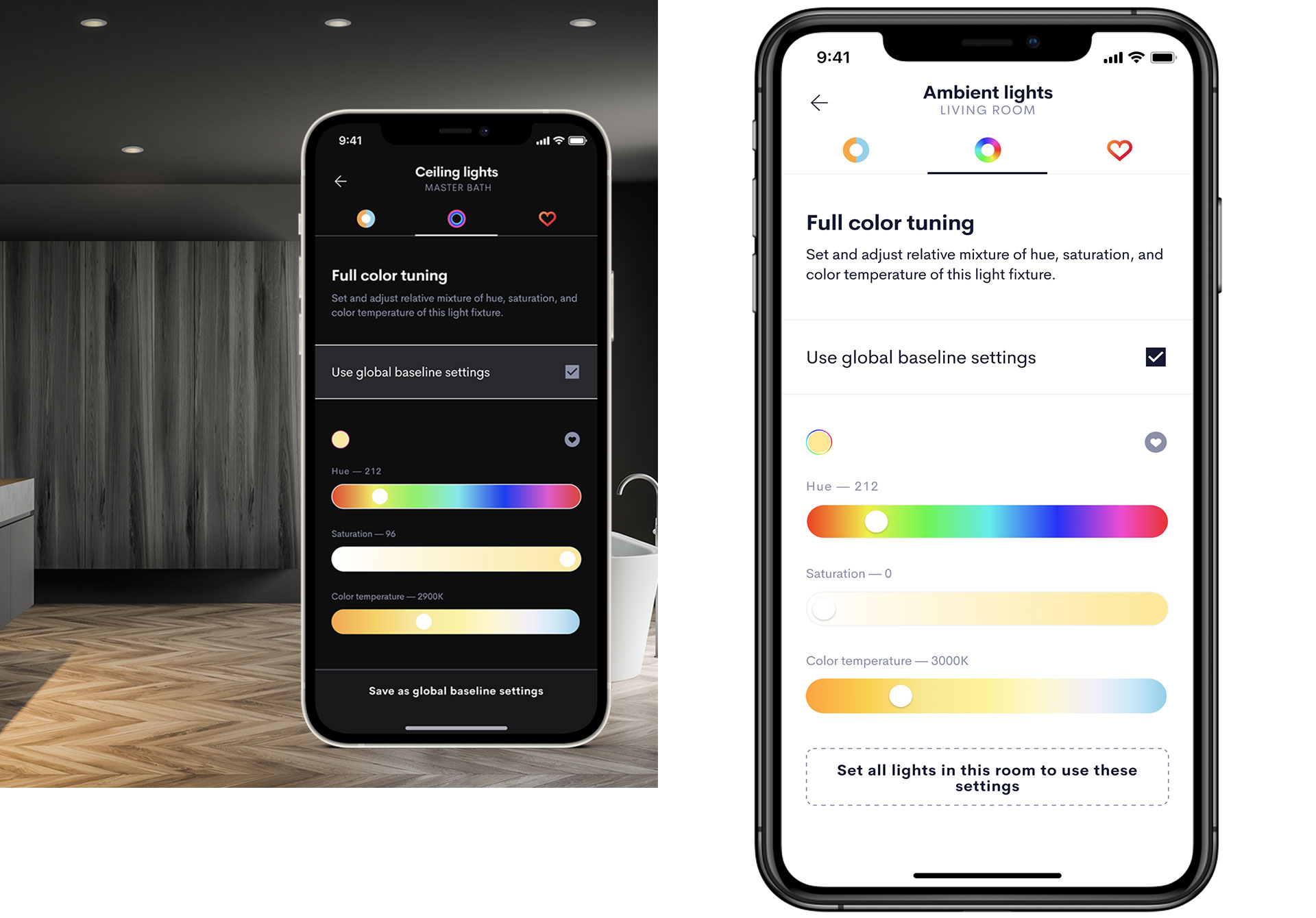 Longevity, efficiency and sustainability
A sophisticated lighting control system has to be complemented by LED lighting fixtures that continue the seamless user experience. Designed for efficiency and beauty, by UK lighting experts Savage Lighting, your LED fixtures will be reliable, with the highest quality finish. From design to manufacture, the whole process is closely managed, using sustainable materials so that your well-earned indulgence doesn't have an adverse effect on the planet.